About Us
TransCare is a not-for-profit community organisation that provides support and services to people residing in the Upper Hunter and Muswellbrook Shires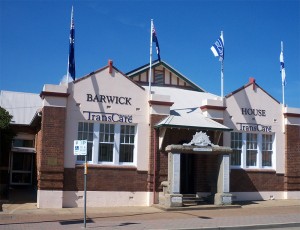 TransCare is a not for profit organisation established in 2008 and based in Scone. We provide community services to people in the Upper Hunter and Muswellbrook Shires including transport, in-home assistance, Meals on Wheels, social support, home maintenance and social events.
While many of our services are aimed at the aged, frail or people with a disability, we also provide services to everyone in the wider community such as cleaning, bus hire, shopping transport and social activities.
TransCare is governed by a board of directors and administered by dedicated employees who are appropriately trained in community care. We also have the support of a great team of domestic staff, bus drivers and of course, our wonderful volunteers.

TransCare has been awarded the ISO 9001:2008 certificate from QAS International. ISO 9001: 2008 is the International Standard for Quality Management Systems (QMS). It provides our company with a set of principles that ensure a common sense approach to the management of our business activities to consistently achieve customer satisfaction.
Join the team
We are always on the lookout for energetic and enthusiastic people to join our great team. If you have a passion for delivering quality service to our community and believe you have the qualifications to join our staff, whether as part of the office, drivers, domestic or volunteer team, then please do get in touch with us on 6545 3113.
Our sponsors
TransCare are very grateful to our generous sponsors who make it possible for us to offer our services to the community.