Jump on the bus for a run to Maitland where the options are endless – Bunnings, Kmart, Greenhills for a spot of shopping or plan to catch up with family or friends.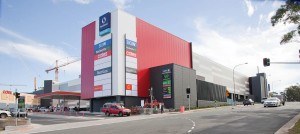 The bus will leave the TransCare office in Scone at 8am and Muswellbrook Railway Station at 8.35am for a 10am arrival in Maitland.
We will leave at 2pm for the trip home.
Cost $25
RSVP is required one week prior, cancellation after RSVP date will incur a fee. Call the office and select 1 at the switch.