TransCare Seniors Expo- Muswellbrook
TransCare would like to invite you along to our Muswellbrook Seniors Expo!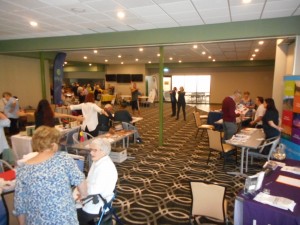 On Monday, November 13, we will be inviting the community along to the Muswellbrook RSL Club from 10am to 1pm. While there they will have the chance to talk with local businesses and community groups about what is available to them in the area.
We understand that there can be a lot to get your head around in the aged care sector, and sometimes a phone call just doesn't cut it. Talking face to face can make all the difference, and that is why we are bringing the services to you.
Following the success of our Scone Seniors Week Expo in March, we thought we would take the show in the road.
If your business or community group would like to attend, please contact the TransCare promotions officer Jemma Anshaw on (02) 6545 3113, or via email at promo@transcare.org.au
Confirmed stallholders;
Pet Medical Muswellbrook
Ourcare Services Ltd
Curtis Gant Betts Solicitors
Cancer Council NSW
Upper Hunter Community Services
Scone Aberdeen Muswellbrook University of the Third Age
Quality Care
---
About TransCare
TransCare is a not for profit organisation established in 2008 and based in Scone. We provide community services to people in the Upper Hunter and Muswellbrook Shires including transport, in-home assistance, Meals on Wheels, social support, home maintenance and social events.
While many of our services are aimed at the aged, frail or people with a disability, we also provide services to everyone in the wider community such as cleaning, bus hire, shopping transport and social activities.
TransCare is governed by a board of directors and administered by dedicated employees who are appropriately trained in community care. We also have the support of a great team of domestic staff, bus drivers and of course, our wonderful volunteers.
Price:

gold coin donation