Meet the Team
A short introduction to the senior staff at TransCare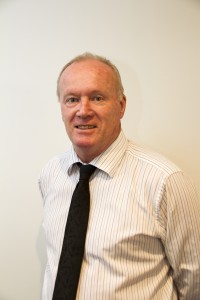 Garry Lane: General Manager
Garry has a Bachelor of Science degree with Honours majoring in Psychology and Human Movement. He also has an MBA and a Graduate Diploma in Legal Studies from the University of Canberra. His management background includes administration positions with the Commonwealth Government and in Housing Benefits with Islington Council in London. More recently, Garry was the Executive Director of the South East Regional Academy of Sport for 14 years. He commenced in late April 2017 and is responsible for the overall operations of TransCare.
"I was looking for an opportunity to move to an organisation that provides great service at a community level and that led me to TransCare."
 Sonia Field: Financial Officer
Sonia started work at TransCare in August 2012 and looks after all things financial at  TransCare. Sonia is a registered JP in NSW. 
 "I really feel like TransCare is making a difference and I enjoy being part of that.  We  have a great team and great clients." 
 Val Mathews: Care Assessor
Val began working at TransCare in 2006 and is one of our longest serving  employees.  Val's role as care assessor involves assessing new clients in their homes, reviewing  clients, referrals and assisting the Service Coordinator.
"I like helping make a difference to someone's lifestyle, meeting new and  interesting people and working with a great team of TransCare staff and volunteers."
Helen Schlegel: Coordinator Transport Services 
 Helen started with TransCare in March 2013. Her role involves ensuring suitable  transport services are available for people throughout the Muswellbrook and Upper  Hunter Shires. This includes bus services and timetables, cars to medical  appointments,  bus hires and fleet management.
 "I started out volunteering for TransCare many years ago, and saw what a difference  it made in peoples lives. I now work with a great bunch of people who enjoy helping  people maintain their independence. It always feels good when you can make a  difference."
 Judi Morgan: Service Coordinator & Regional Assessment Services for My  Age Care
 Judi has worked at TransCare for three years. Her role involves the organisation of  staff and services for domestics and personal care in client's homes. She also provides  in-home assessments for home services and My Aged Care.
 "I like meeting and working with clients and their families to assist them to remain in  their homes with services to make their lives a little easier. Working at TransCare  means being a part of an exceptional team of staff and volunteers who provide  valued  services within our community."
 Samm Turri: Care Coordinator 
 Samm has been a part of the TransCare team since October 2012. Samm oversees the  social support, Meals on Wheels, home maintenance (TransChore) and TransClub  services at TransCare.
 "Working at TransCare is never boring! My role is very rewarding and provides the  opportunity to meet a wide variety of people. By providing support to our clients I  am able to make a tremendous difference to their quality of life and achieve real  personal  satisfaction through my work."