Transport
We run a regular commuter service, offer transport to appointments or shopping, and have buses available for hire
Community Transport  

TransCare operates regular bus services between Scone, Aberdeen, Muswellbrook, Denman, Sandy Hollow, Merriwa and Murrurundi.
Bookings are essential and must be made 24 hours in advance.
For any information about our bus timetables, including pickup locations, give our office a call on 6545 3113 selecting 1 at the switch.
Most buses feature a hoist that allows people who are wheelchair bound or have limited mobility to use our services. Please inform us of your requirements at the time of booking.  
Timetables 

Scone to Tamworth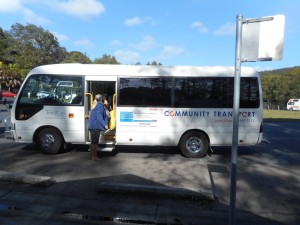 On Tuesdays a bus runs between Scone and Tamworth which links with other local services. Click here for timetable
Scone Shopper
Door-to-door service operating from 9am till 12pm in Scone every Friday. More info here.